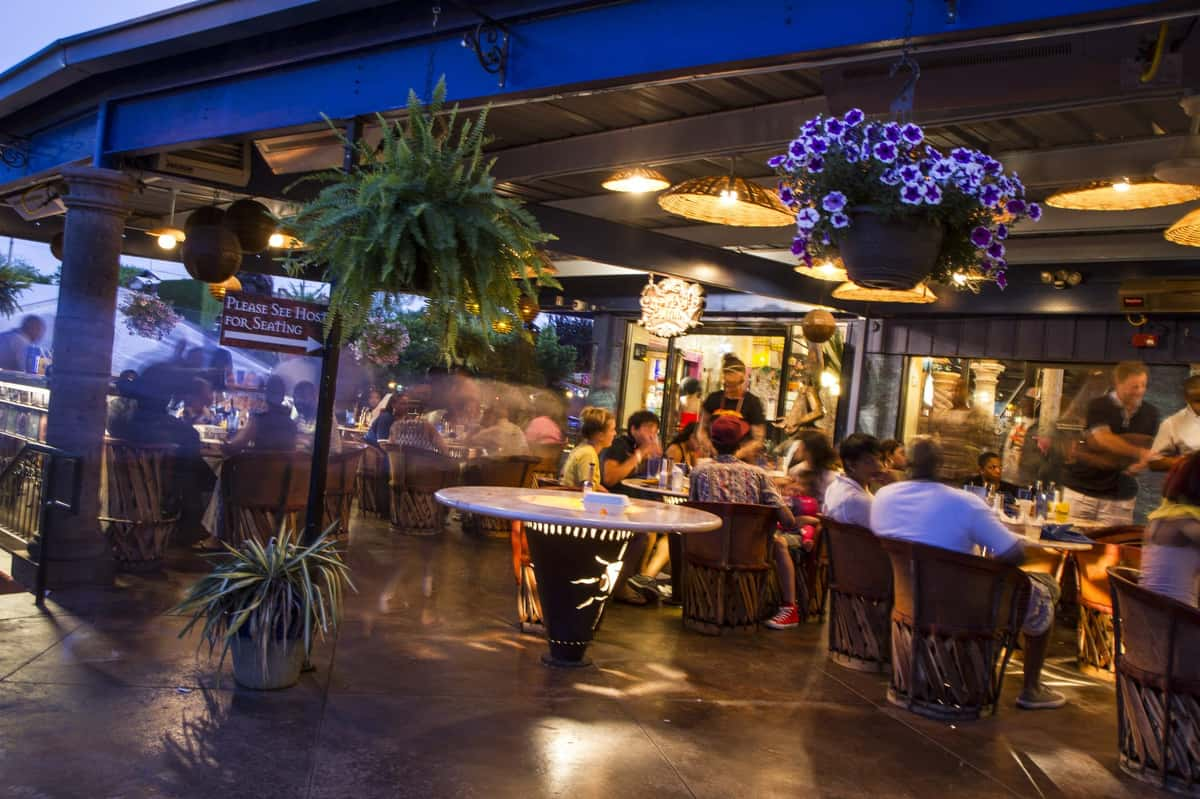 Want a New Year's Diet Resolution Surprise Secret? Mexican Food!
Want a New Year's Diet Resolution Surprise Secret? Mexican Food!
Tricks to Keep That New Year's Diet Resolution
So, like all the other years, you are determined to start the New Year off right and lose that Holiday bulge. You think that means you will be destined to boring meals and no eating out with your friends. Mexican? "Definitely not!!!" Mexican? Si, Si, Si!!! Mexican food can be a dieter's dream. Yes, you will have to have self control to not fill up on chips, but you will find many other options at No Mas! Cantina. Filled with flavor, these options will leave you full and satisfied.
"Low Carb" Works with Mexican Food at No Mas! Cantina
Going low carb? With a little adjustments there are plenty of options to satisfy your cravings. Start with our Santos Classic: this skinny margarita says "No way, Jose" to the usual sugary mix. We use 1800 Tradicional Tequila, orange liqueur, and fresh squeezed lime juice.
Did anyone say Fajitas? Chicken, Steak, Shrimp ... Oh my! Skip the tortillas, rice, and beans, but enjoy the guacamole, pico, cheese, and sour cream. Add some of the fire roasted salsa you skipped with the chips and you have yourself a feast. Lunch out with colleagues? Try our Pollo Asado grilled chicken breast with sautéed vegetables and substitute your rice and beans for our delicious vegetales mixtos.
No Mas! Cantina Salads - Not Boring! Really!
Tired of boring salads? The Ensalada de Bistek will be a nice change of pace. Mixed greens, grilled fajita steak, sautéed onions, green bell peppers, cherry tomatoes, guacamole, and fresh cilantro. Watching the calories? Ask for the guacamole and spicy cilantro-lime vinaigrette on the side. And many other salads to choose from!  Try adding fajita chicken, shrimp, or salmon for your own custom salad.
Breakfast: The Most Important Meal of the Day for Dieters!
 They say breakfast is a dieter's best friend.  Get a good breakfast and you'll stave off those gotta-have-a-donut-with-your-coffee cravings. At ADios Café, we offer up delicious plates that will fit in any diet. For low carbers, order the Mexicali Omelette: 3 eggs, bacon, avocado, and cheddar cheese. Sorry, you have to leave off the biscuit or feel free to give it to your skinny friend.
Another great option is our Cozumel Omelette: 3 eggs filled with seasoned shrimp and Mexican cheese. These options will keep your diet moving along nicely. We hope to see you soon!
Happy Healthy New Year!