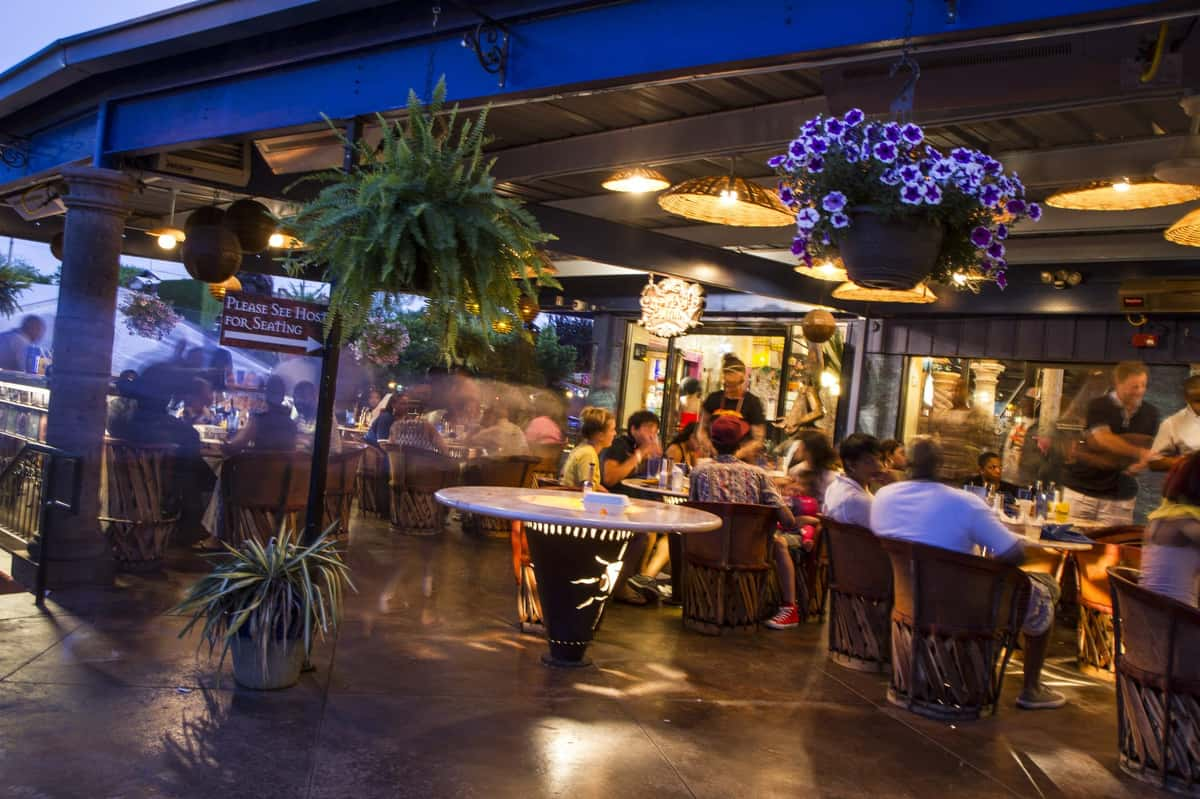 Atlanta United Fans Come to Castleberry Hill
Atlanta United Fans Come to Castleberry Hill
Atlanta United Fans on the Pub Crawl
Sept 9, 2017, Castleberry Hill welcomed
Atlanta United
fans to the neighborhood during the Atlanta Sports & Social Pub Crawl - Castleberry Hill Edition. Located just blocks from the new
Mercedes-Benz Stadium
, Castleberry Hill is the perfect location to enjoy some drinks at the neighborhood bars before heading to the game.
The Pub Crawl Route
The crawlers enjoyed a tour of the new stadium then headed to the local watering holes: No Mas! Cantina, Bottle Rocket, Smoke Ring, Habanos Cigar Lounge, SPIN, Meiko's, Escobar Atl, Baltimore Crab & Seafood Atl, 255 Tapas Lounge, and Molly B's. Fans were invited to try the No Mas! Margarita, made with freshly squeezed lime juice, and chips & salsa, while enjoying a corn hole game on the grassy railroad spur patio, "Tiki Mas", as well as Heineken and specialty drinks from other bars in the area.
Fantastic Turnout
Over 800 people enjoyed the beautiful day in Castleberry Hill, promoting their Atlanta United spirit and looking forward to the first game to be played in the Mercedes-Benz Stadium the next day. In the spirit of Unite and Conquer, Castleberry Hill united once again on Sunday Sept 10, 2017, with the March to the Stadium, featuring a brass band and gathering fans from local business to join together as they marched to Atlanta United's inaugural game at the Mercedes-Benz Stadium. There they celebrated a 3-0 win over Dallas.
Welcome Soccer!
No Mas! Cantina and Castleberry Hill are excited to see the influx of soccer fans that the new Mercedes-Benz Stadium will bring. We look forward to a great finish to the 2017 Atlanta United season and a bright and successful future to come. Mexican food, soccer, a cold beer or margarita? What could be better? Say No More, we have you covered.