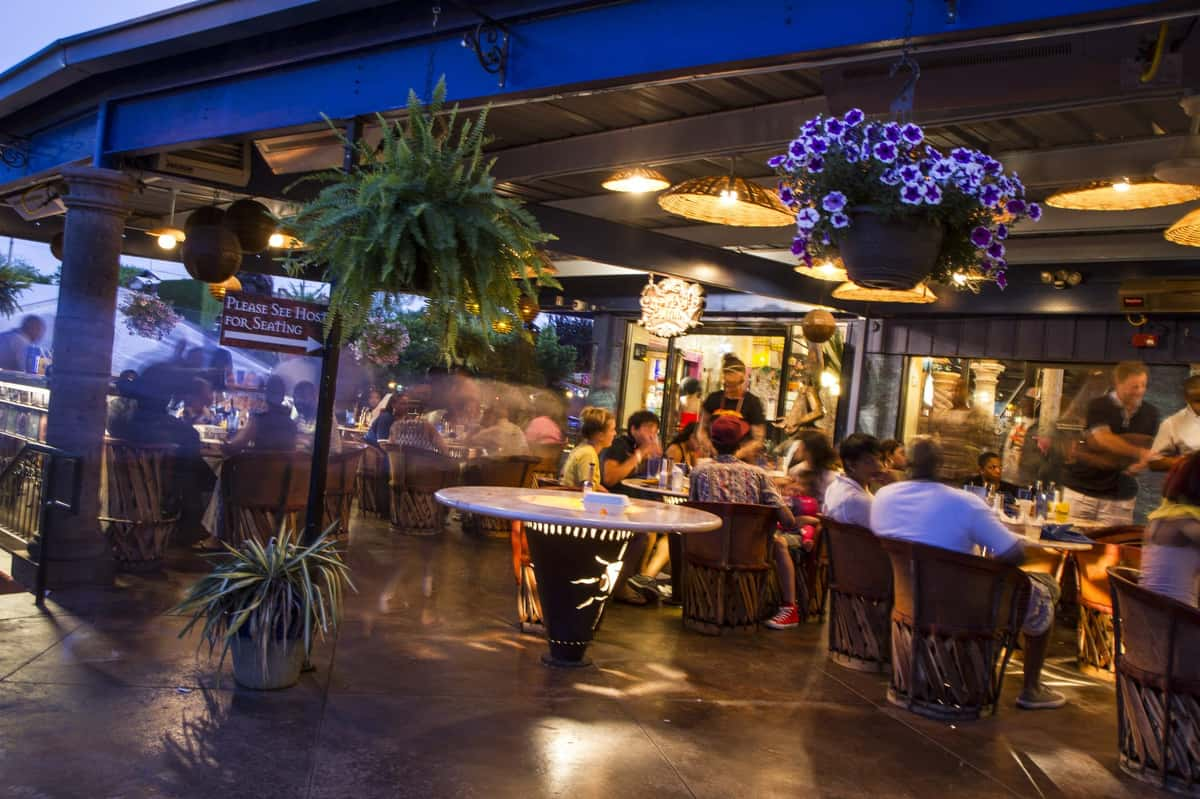 7 Steps to a Perfect Rehearsal Dinner
7 Steps to a Perfect Rehearsal Dinner
Lose the stress about planning your rehearsal dinner – we are here to help!
Contact
Events@NoMasCantina.com
for your rehearsal dinner planning. Visit
NoMasCantina.com
to view menus.
1. Decide who is hosting the rehearsal dinner.
Traditionally, the groom's parents took care of the rehearsal dinner because the bride's parents paid for the big day. These days anything goes, but it is helpful to create a budget and stick with it.
2. Choose the rehearsal dinner venue at least 3-6 months before the wedding,
…especially if your group is large. Keep it casual and low key, as it loosens up the guests who are meeting for the first time.
3. Create and/or choose the perfect menu.
Offer a buffet, so that seats do not have to be assigned and everyone is free to mingle as they like. It helps tremendously in creating a casual event.
4. Create your guest list for the rehearsal dinner.
Close family members and anyone participating in the wedding and his/her partner/spouse are the usual guests for the rehearsal dinner. It is also considerate to invite the officiant and his/her spouse. If you have lots of guests coming in from out of town, then maybe offer a more intimate rehearsal dinner with previously mentioned guests and then, later in the evening, have a cocktails and hors d'oeuvres at the hotel bar. Depending upon your budget, it is always considerate to invite the out of town guests, however, nobody expects you to pay for two weddings if the majority of your guests are out of towners.
5. Set the time and send out invitations at least 4 weeks before the wedding.
Traditionally, of course the rehearsal and rehearsal dinner were the night before the wedding, typically a Friday night at 7pm, but once again, anything goes.
6. Choose your AV Equipment package for your microphone and projector.
It is customary for the host to say a few words at the beginning, but because everyone is more relaxed others might also want to say a few words, so make sure the AV Equipment is ready. The happy couple should also be prepared to make a speech towards the end of the event to thank everyone for coming – and remember your wedding party gifts –
No Mas! Artisan Market
offers many unique choices.
7. Relax and have fun
…and do no more planning after the rehearsal dinner takes place. If you have not done it by then, it doesn't need to be done.